AIRE Super Puma Whitewater Raft river raft. Extra thwarts are $, and are listed under "Raft Accessories". No-Thwart Super pumas are are also available for $, but they are not on the shopping cart, so phone us at 925-820-2628 if you want one. $ rebate back toward UPS and gear. If you don't need any gear at all, we will work something out on the balance. UPS rarely exceeds $ on this boat. The shopping cart will not subtract the $ allowance, but we will before grabbing the funds, so don't worry about what shows for the total. NOTE: our photo shows three thwarts, but the pricing is for a two-thwart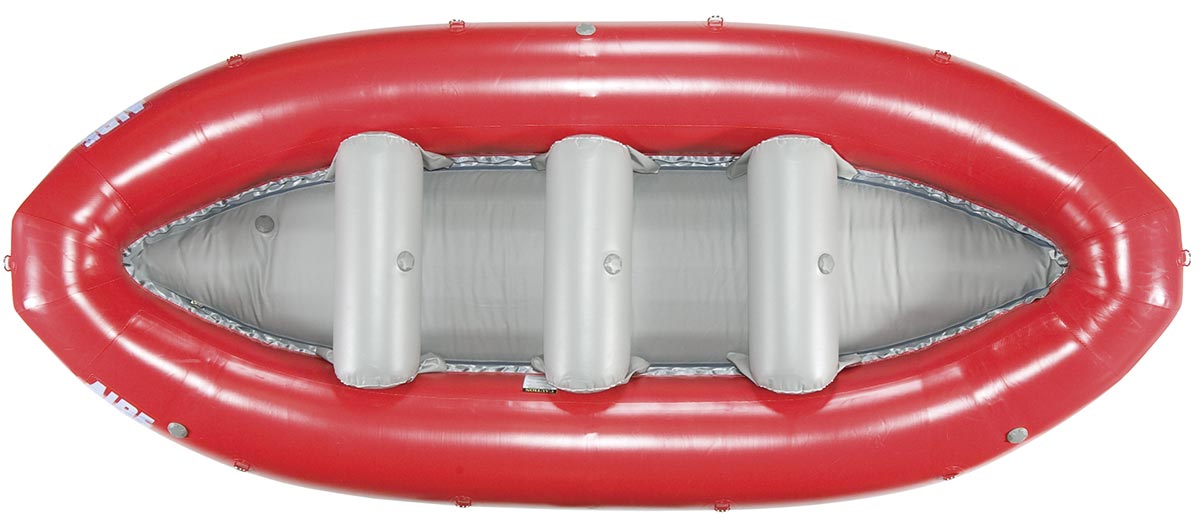 The AIRE Super Puma Whitewater Raft is a 13′ self bailing river raft and is a fast, narrow (5'8″ wide) raft ideal for paddle crews, or as an angler's driftboat, albeit without the need of a trailer that a normal dory mandates. As a paddle boat the Super Puma is most at home on tight, steep, low volume streams. The tubes taper at the ends of the hull from 18.5″ to 13.5″, making for a small surface area to punch waves with ease. It's also a bit hard on the tush to paddle captain from the very stern with the small pointy end shape. Super Puma's are stretched out 18″ in length over the regular Puma, are 2″ wider (5'8″ instead of 5'6″) and comfortably hold one extra person (five paddlers instead of four). There are three main tube chambers on the Super Puma. Another difference between the two models is that Super Pumas has 2″ more rocker at the bow & stern than the Puma, and it tapers a bit more radically at the ends too, giving it that "elves shoe" look.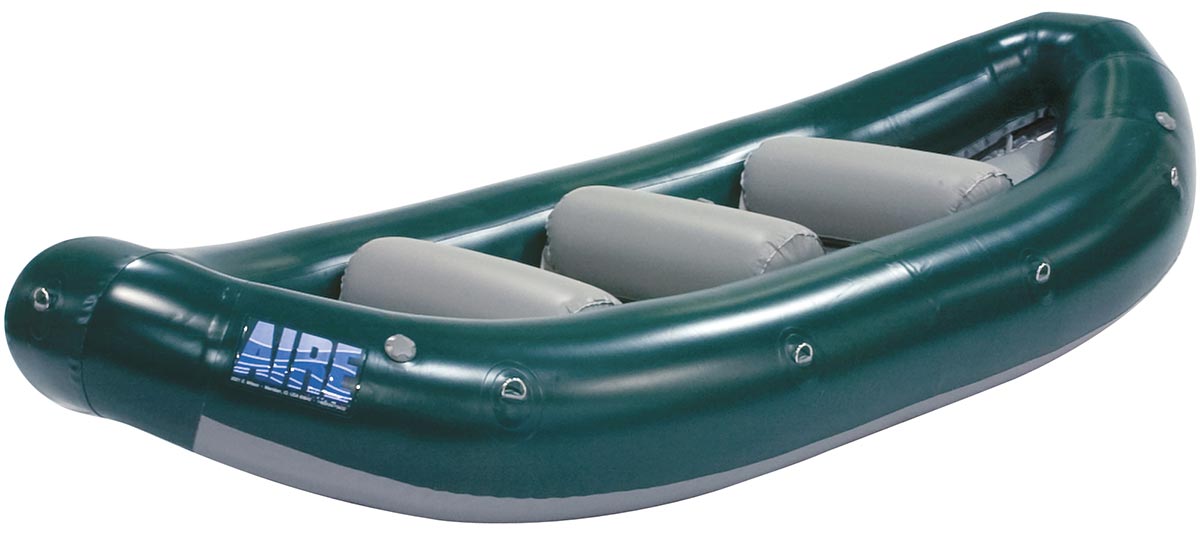 Colors for AIRE Super Puma Whitewater Raft
These come in yellow, orange, red, blue, and dark green. Purple, white, and two-tone grey's are also available by special order but sometimes take a month or two to get. Super Pumas weigh 96 pounds with two thwarts. An extra thwart adds about four pounds.
If you want top performance from your Super Puma, you shouldn't overload it. AIRE gives 986 pounds as the load capacity for this model. This is not entirely unreasonable, but if you really have five guys that average 200 pounds per in the Super puma river raft, it does bog down a bit. On the other hand, with five guys that are more in the 170 pound range, it works quite nicely. So we suggest 850 for top performance. With even less, this thing really moves.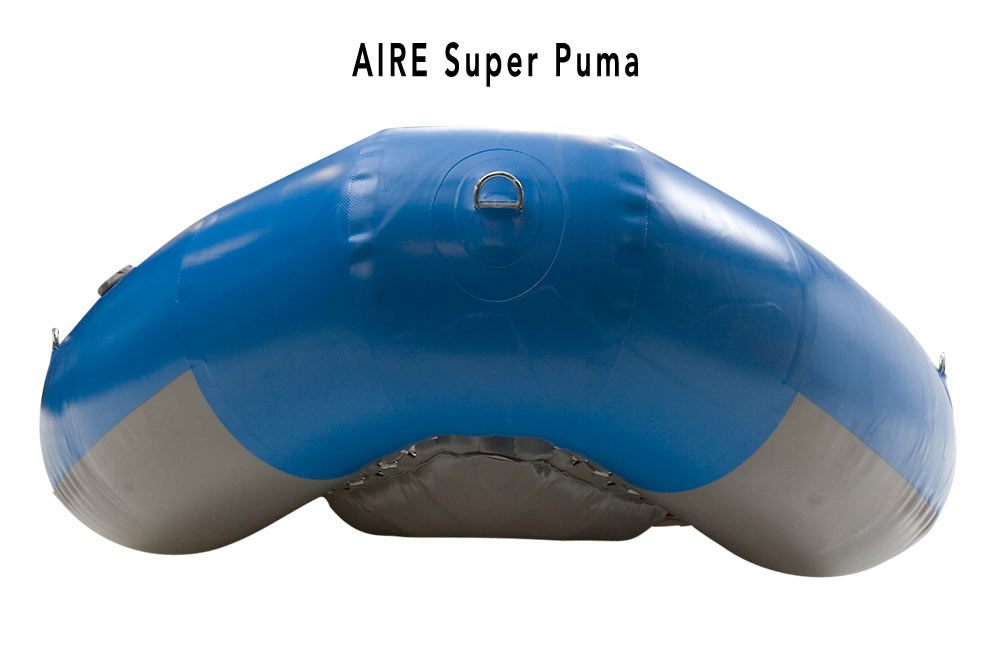 AIRE Super Puma Whitewater Raft for FLY Fishing
Are you a fly fisherman or fisherlady? If you want a firmer, pancake flat floor to stand on while fishing, consider cutting out half-circle shaped plywood pieces for the bow & stern of your boat. Sand them, route the edges, and brush the wood with about 12 coats (we're kidding, but you can never have too much) of varnish. On the last coat on the top surface, you can sprinkle clean sand or rock polisher grit on the varnish as it dries to improve traction. Hardware stores also sell an adhesive-backed sandpaper type material by the foot that you can stick down to the wood. We know many of you will end up buying an expensive fishing frame for this boat, and our way does not provide a lean bar, but using the simple wood decks does allow you to stick with a much smaller, cheaper, lighter oar frame – one designed for whitewater.
For information on Sealed Floor Pockets for Super Pumas, see our separate page for that option.
Urethane Option for AIRE Super Puma Whitewater Raft
Note that all U.S.-made AIRE rafts and cats are available in polyurethane fabric as well as pvc. An AIRE Super Puma Whitewater Raft runs an extra in urethane. You cannot order a urethane Super Puma on the shopping cart, you have to call. We ask you to do this because lead times on urethane boats can vary wildly, and color options are generally limited to only a couple choices so we want to make sure one of those are kosher with you. A third reason we make you call us is that a deposit is required since urethane boats are special order. If AIRE happens to have a Super Puma in urethane sitting on the shelf then we would obviously not need the deposit.